I don't know what I would've done without Jill. I found her after I had been through two terrible experiences with other therapists.
Jill quickly gained my trust with her humor, warmth and compassion. In the three years I've been working with her, she has helped me out of some very difficult places. Jill always makes time for me with my hectic schedule and has been more than accommodating.
- Current Patient
Rachel Amsellem is a MS.ED, CMHC-LP in New York offering individual, group, marital and family therapy.
​
She specializes in working with and treating Anxiety Disorders, Depression, Trauma and PTSD, Eating Disorders, and Borderline Personality Disorder. She also works with those struggling with personal obstacles...
​
Maham Husain is an upcoming therapist in Atlanta.
She is a student at Kennesaw State University has been deeply involved- studying, counseling, and seeking ways to integrate herself into the community. Motivated by heart and the never-ending drive to increase herself in knowledge concerning the field of psychology...
Tzivie Pill works with women who have a dysfunctional relationship with their food and their body.
Tzivie wants to help others achieve positive transformations in their own lives, instead of trying to control the symptoms. When working with her, women will uncover the underlying causes for their unwanted eating behaviors. Tzivie works...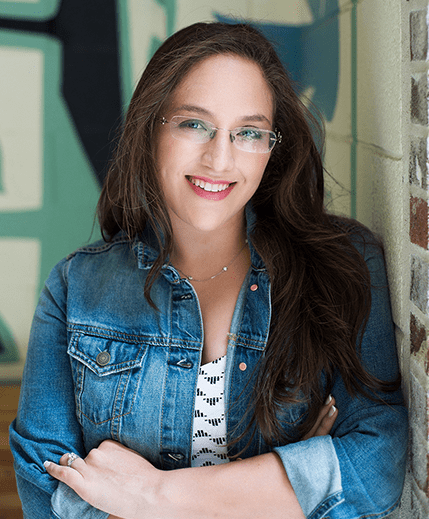 Nicole Rubin, LPC, is an individual and family counselor in Atlanta
With Masters degrees in Clinical Counseling Psychology and Gerontology from Brenau University. Nicole works with women who look like they have it all together but feel like their lives aren't what they'd imagined. They have a great job. They have friends...
Jill Lewis is a MA, LCSW, CEDS-S, CGP, Certified Eating Disorder Specialist, and certified group psychotherapist in Atlanta.
She provides individual, group, couples, and family therapy for people struggling with anorexia, bulimia, and compulsive overeating. She also provides supervision to clinicians in the field of eating disorders. She also works with individuals who suffer from depression, borderline personality disorder, anxiety, and relationship issues. She received her Bachelors degree in education from the University of Georgia.​
Taylor Padawer is a licensed associate marriage and family therapist.
Taylor's perspective on mental health and wellbeing involves the bigger system around each person. Seeing couples, families, and women throughout the lifespan dealing with a variety of issues...