I don't know what I would've done without Jill. I found her after I had been through two terrible experiences with other therapists.
Jill quickly gained my trust with her humor, warmth and compassion. In the three years I've been working with her, she has helped me out of some very difficult places. Jill always makes time for me with my hectic schedule and has been more than accommodating.
- Current Patient
Lindsey Richards, LPC, LMHC, NCC, is an individual counselor licensed in Georgia and Florida.​
She has a Master's degree in Mental Health Counseling and Aging and Geriatric Practice from the University of Florida. Telehealth only provider.​Lindsey works with...
Tzivie Pill is a clinical social worker and therapist specializing in eating disorders, perinatal mental health, body image, career and family dynamics.
She is an active ally and advocate to the fat positive community; giving talks, writing blogs and administering groups to give a voice to every person no matter​what body size. Tzivie believes...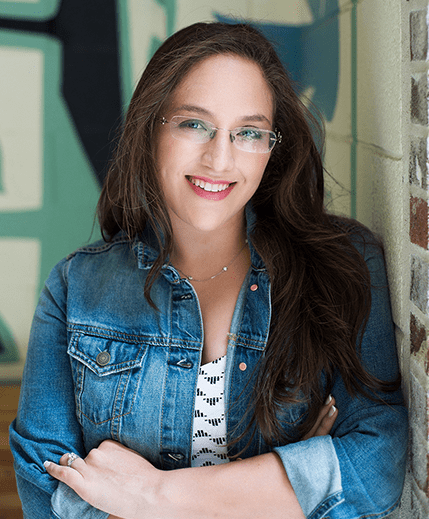 Nicole Rubin, LPC, is an individual and family counselor in Atlanta
With Masters degrees in Clinical Counseling Psychology and Gerontology from Brenau University. Nicole works with women who look like they have it all together but feel like their lives aren't what they'd imagined. They have a great job. They have friends...
"It's important that we learn how to confidently move through life in our bodies, and therapy is an integral way to build our self-confidence and improve our quality of life." – Jill Lewis
Jill Lewis, MA, LCSW, CEDS-S, CGP is a Health At Every Size (HAES)-focused psychotherapist who believes that everyone can have a healthy relationship with their body. She prioritizes an anti-diet approach and practices weight inclusivity in every individual and group therapy session, challenging the status quo that many women and men grow up believing. With an authentic, connection-focused approach that prompts change, many clients say that working with Jill helped them...
Taylor works with couples, families, adolescents, and individuals dealing eating disorders, anxiety, depression, and problematic drinking.​
She utilizes a tailored approach to therapy, incorporating elements of different approaches through a lens of relational aspects and psychodynamics. While working with ...
Lily Wolf is a Licensed Master Social Worker in Atlanta, Georgia
who enjoys working together with clients to create meaningful, long-lasting changes. She works with individuals struggling with a variety of issues including depression, anxiety, grief/loss, eating disorders, ARFID, poor body image, and relationship issues..​.
Courtney Thomas is Licensed Master Social Worker in Atlanta, Ga​
She received her Master's degree in Social Work from the University of Georgia, where she concentrated on marriage and family therapy. She enjoys working with children and adolescents, as well as those living with other mental health diagnoses...​
TELEHEALTH AVAILABLE
Do not emotionally distance while you are physically distance, J Lewis Therapy is here to help.​